High quality ingredients, responsible sourcing and healthy products.
We commit to offer our consumers great-tasting, high-quality food that sustains them.
Our model leverages freshly-assembled products. Our sushi, maki, california, poké, spring rolls are prepared by our chefs, every day to ensure product freshness and quality. We have a deeply rooted food safety and quality culture with constant audit process – internal and external through third party. Our consumers can send real-time feedbacks thanks to our consumer experience tool. We are tracking them daily to ensure consumers satisfaction and best possible quality.
On top of that, we favor high quality and – when feasible – local ingredients.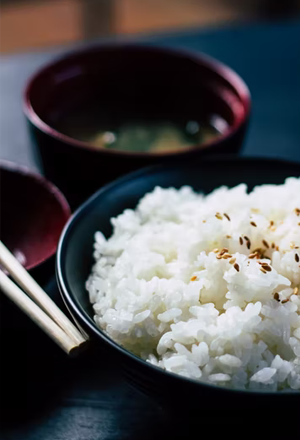 OUR RICE
The key ingredient
Rice is at the core of our products. We track consumers and partners' feedbacks on our rice quality daily.
Best variety
We use "round grain" rice varieties, which are very suitable for sushi. We favor Selenio & Gageron varieties in France and Europe and Calrose in the US.
Local supply
Our French and UK rice is sourced in France in Camargue. The rest of Europe is supplied from Italy. Our US rice comes from California.
Rice recipe
Each sushiman has its own rice recipe, that needs to be adapted based on the crops period. Our rice recipe is tested and reviewed every quarter by our product and quality team. Our sushimen are following a specific process including rinsing the rice 6 times and tasting the different batches.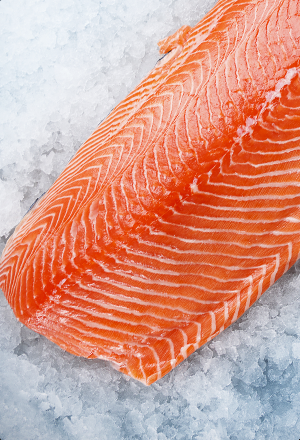 OUR SALMON
A specific attention
Certified
Our salmon comes from sustainable farming and verified sources to ensure responsible aquaculture. It reduces environmental impacts, improves animal welfare and ensures optimal quality.
European supply
Our salmon comes from Norway and Scotland.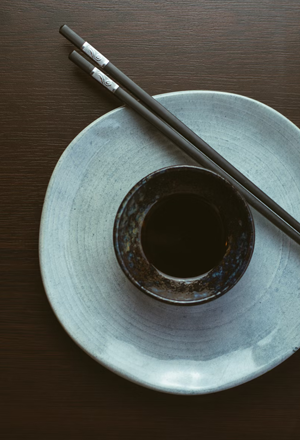 LABELS
Certified and clean label ingredients
Certified seafood
Our shrimps and surimi are certified. We don't use any CO2 treated tuna.
Clean label policy
Continuous work to remove controversial additives and clean label policy such as: no azo coloring agent in our wakame and wasabi products, tailor-made clean label sauces…
To learn more: our production process in Camargue, France
RESPONSIBLE SOURCING
• All of our seafood products to be certified by 2025
• All of our products to be low impact by 2025
• Leading the way in eco-score

HEALTHY PRODUCTS AND RECIPES
• NPS score of +50 and 0 food safety incidents
• Mostly A/B products by end of 2023
• Only natural ingredients by 2025