Our employees' well-being is our priority
At Hana Group, our employees are our priority. We work hard to constantly improve their quality of life at work, as well as to provide them with benefits. Our dedication to them starts at the point of hiring and extends throughout our employees' careers with the company.
CODE OF ETHICS
To formalize our values and convictions and share them within the company, we have decided to create our group's code of ethics. With this code, all of our employees without exception commit to our principles of care, excellence, and ethics. It is about protecting our employees and giving them a guideline for their daily working life; as well as to improve our collaboration and working methods in a culture based on loyalty, trust, solidarity, and respect for cultural differences.
QUALITY WORKLIFE
We strive to provide the best working conditions for all of our employees, regardless of their working environment. To this end, we have established a disconnection charter for our employees. And we are committed to continuing the remote working policy to ensure them a better quality of life, because we trust them completely.
NON-DISCRIMINATION
We believe that employment should not depend on the basis of gender, age, race, sexuality, ethnicity or nationality. When recruiting, we make sure that every candidate is treated equally. This treatment continues throughout their career; as fairness is our watchword.
TRAINING
We believe that each of our employees should be presented with the opportunity to grow and learn, throughout their career. They all have access to online training to gain skills in their chosen field, among management, business, digital or even personal development.
Continuous professional development for all
We are proud of our products, but even more so of the men and women who make this adventure a success every day. This is why we give a special particular importance to the support, development and training of each individual. To make this come true, we set up our very own learning school: Hanacademy. It is a "best in class" training tool that ensures the dissemination and mastery of knowledge for the cooks and managers of our stands.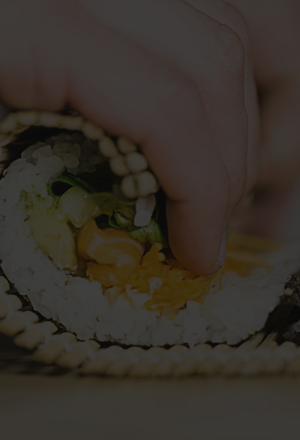 Train all employees for integration and skills upgrading.
Drive and reinforce the excellence or onboarding and training of field teams.
Recognize the expertise and level of mastery of our kitchen teams.
Set up an organisation, a structured and rigorous workflow.
Offer a formalized training content. Our employees' skills will be developed through the distribution of training modules.
Establish recognition and give a specific status to referent stands, with certifications to be obtained.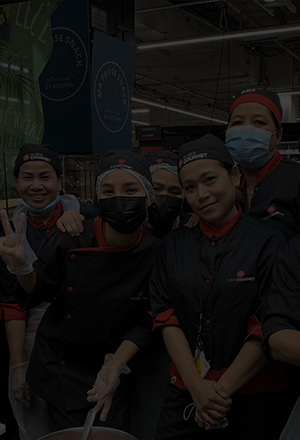 Short term: for new and recent entrants with or without experience in catering.
Medium and long term: for all Hana Group employees in the context of a job change.
We are proud of our teams in the field. But we also attach great importance to the training of our support teams. This is why we have set up an e-learning platform allowing each employee to perfect their skills or each department manager to review the important keys to their position within the company. Yoobic training is: the fundamentals of management, how to use non-violent communication, how to prepare a pitch, leading your teams towards change or even the art of feedback, and so on.
Our employees' opinions matters
Twice a year, we launch an engagement survey to measure the connection between employees and the company at a global level.
The survey is easy to complete: it consists of 30 questions that we ask our employees to answer and only takes 3 minutes.
When we receive the results, we analyze them: this allows us to assess the impact of our actions and identify areas for improvement. Our leadership team then uses this analysis as a basis for working on engagement action plans, all to make the Hana Group a better place to work.