We offer Asian cuisine at your fingertips
Essentials by Hana is born out of a desire to share our know-how about Asian cuisines by giving access to as many people as possible. Let yourself be inspired by our products to create delicious recipes.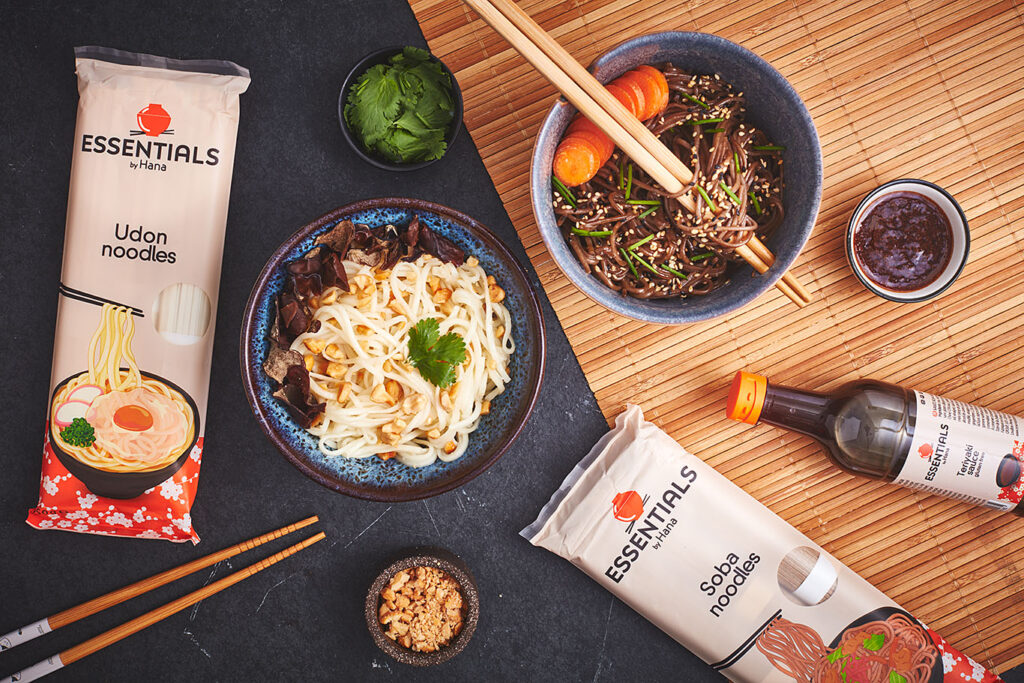 Our new range of products made its apparition on all your kiosks, proposing a selection of quality products for all the asian food lovers. The asian food consumers will be delight to discover our new range of products : ginger, wasabi, sushi rice, udon noodles…
Our new range of products Essentials by Hana has all the asian cooking essentials: you can easily create dishes full of flavors at home. The packaging of our products are also ecological by being recycled and recyclable in order for you to cook with conscience.

Thanks to our product range, don't wait any longer to cook your sushi, woks, pokés or any other recipes.