What is Hanacademy ?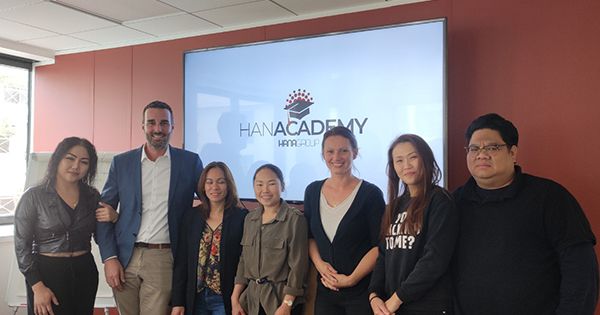 90% of our team members across the globe are sushi chefs!

To help them become best-in-class chefs, Hana Group launched in France the pilot of its new training tool – HanAcademy!

HanAcademy is our in-retail learning program created to spread and enhance our chefs and managers' knowledge and skills on each kiosk. Our primary objective is to guarantee the excellence of our field teams' onboarding and training! We also aim to upgrade our employee's skills, encourage them, strengthen their expertise and recognize when they reach a certain level of know-how and mastery.

It is embedded in our social sustainability program, and we aim for 100% of our teams to be constantly trained by 2024.